Are You Tired Of Feeling:
» Stressed about how much you spend every Christmas?
» Desperate about the debt that happens every January despite your best efforts?
» That you are scratching around trying to find money you haven't got to pay for Christmas?
» Constantly running around buying gifts for people you've forgotten?
» Anxious throughout November and December because of all that you have to do?
Then you need:
The Smart Savers Festive Money Binder
»
You decide what your Christmas will look like and include
»
You decide how much you can and will spend
»
No more running around trying to find more gifts to buy because you've forgotten people
»
No longer will you spend November and December stressed and anxious about what you need to do and the cost
»
Always know where you are with your spending, know what gifts you have got, for whom, and what you have left to buy
»
You'll have detailed lists of what actions you will take to get Christmas ready for your family with NO stress
»
No need to worry about debt after Christmas, there won't be any because you're NOT going to overspend!
Does This Sound Familiar?


Every year you plan and budget for Christmas but you always end up with debt you can't afford.
They tell you to enjoy Christmas but they don't mention the debt, the anxiety and the stress do they?
Worrying about money stops you from truly enjoying this special time.
You're not alone in wanting to have a family Christmas without January debt.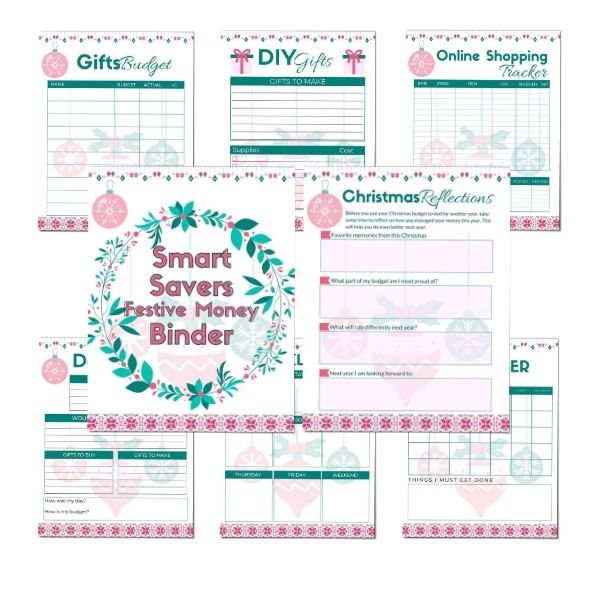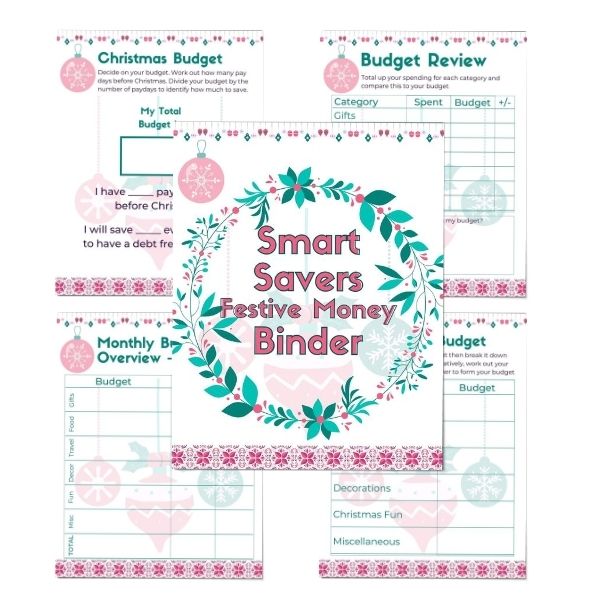 I Know Exactly How You Feel!
This was me before I worked out how to give my family a fantastic Christmas without a ton of debt.
I got so stressed trying to give my family the perfect Christmas, I always ended up over spending. 
You CAN achieve a great Christmas without debt
I'm not going to encourage you to spend money you haven't got.
I'm going to help you plan and pay for a fantastic Christmas that doesn't leave you with debt.
What's Included
» 
Festive goals and reflection worksheets
» 
Budget and category decision worksheets
» 
Detailed monthly budget worksheets
» 
3 festive saving plans for now AND next year
» 
Budget trackers for every category (so you always know where you are with your money)
» 
Daily, weekly and monthly planners
» 
Online shopping and returns worksheet (it's so easy to forget these!)
FAQs


This is a digital download. Nothing will be shipped to you. You can access the download as soon as you have received your purchase confirmation email from Teachable.


As this is a downloadable printable and viewable item no returns or refunds can be made. However if you have any problems downloading your binder please contact me as I am sure it can be fixed.